THE AFRICAN GENETIC BIOCONTROL CONSORTIUM
Communications Coordinator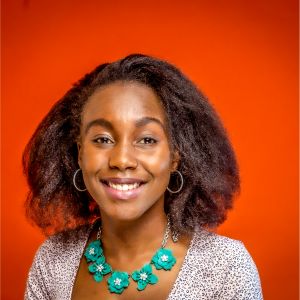 Kimberley Terik supports the African Genetic Biocontrol Consortium as the Communications Coordinator. She manages and handles the distribution of Consortium information, creating awareness of the consortium initiatives, program activities, and event logistics.
She has a Masters in Global Affairs and has specialized in Conflict Resolution and International Security from George Mason University in USA. She also holds a bachelor's degree in psychology from Africa Nazarene University.
She has had experience working in NGOs managing communications, marketing, and program activities in local and international organizations that have utilized research and community outreach initiatives to address key global concerns in community development, policy, and social advocacy.
Some of the issues she has handled in her communications experience ranges from reproductive health, Gender-Based Violence, Women, and Youth Empowerment.
Kimberley is passionate about community development and social advocacy. She spends her free time volunteering. She enjoys reading and playing the piano.