Webinar 1: What constitutes emerging genetic biocontrol technologies and what risks and benefits do they hold in Africa?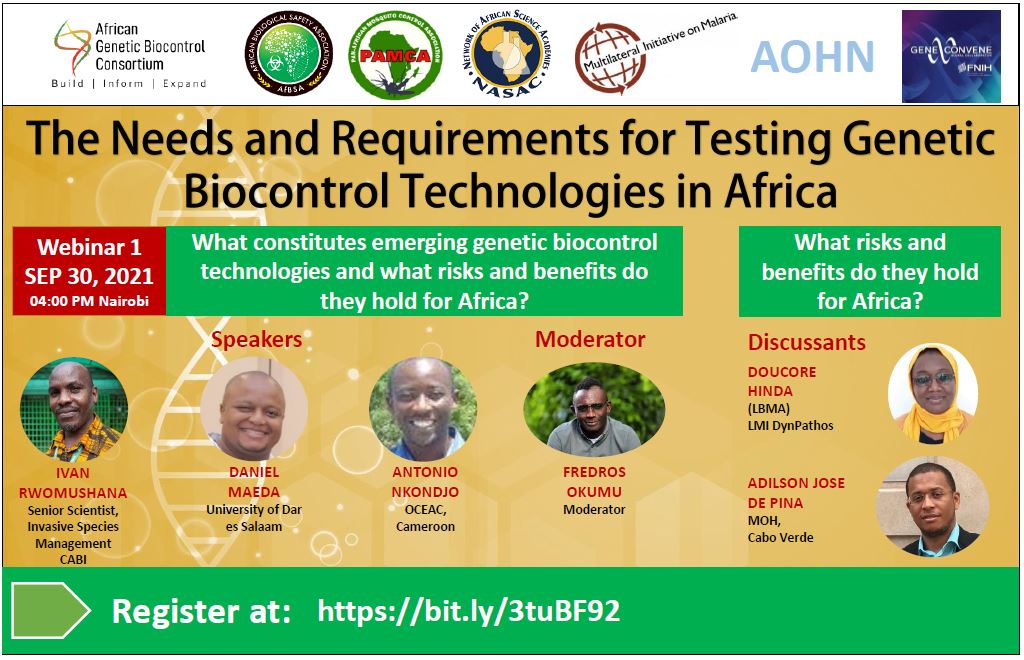 During this webinar, the panelists will discuss the differences between classical and genetic biocontrol strategies, gene editing as an emerging technology and gene drives for mosquito control. In addition, the discussants will take us through their risks, and what benefits they hold for Africa.
We look forward to seeing you!