The African Genetic Biocontrol Consortium
An inaugural "Strategy for Collaboration Towards Expanding the Development and Use of Genetic Biocontrol Approaches in Africa" that provides a framework for implementation and coordination of the Consortium has been developed. Through this Strategy the Consortium will strive to implement its mission and strategic goals.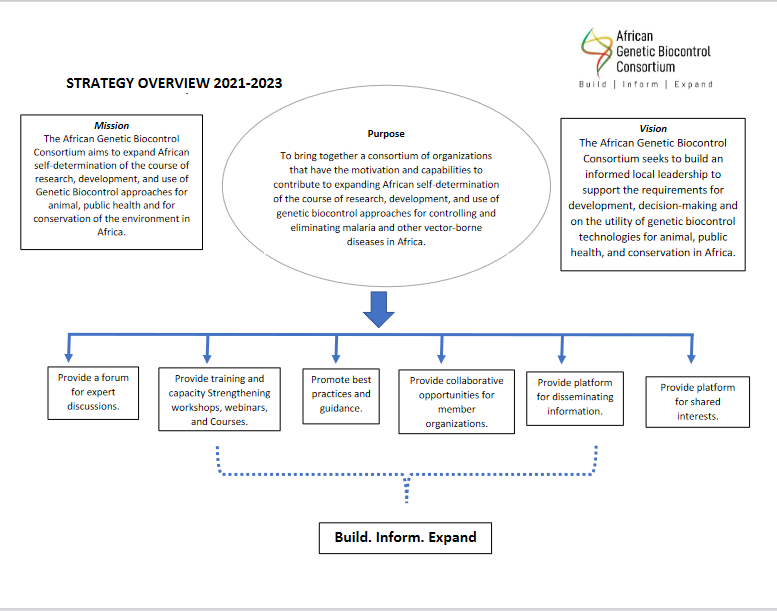 Understanding Genetic Biocontrol is just a click away.