PURPOSE OF THE CONSORTIUM
The African Genetic Biocontrol Consortium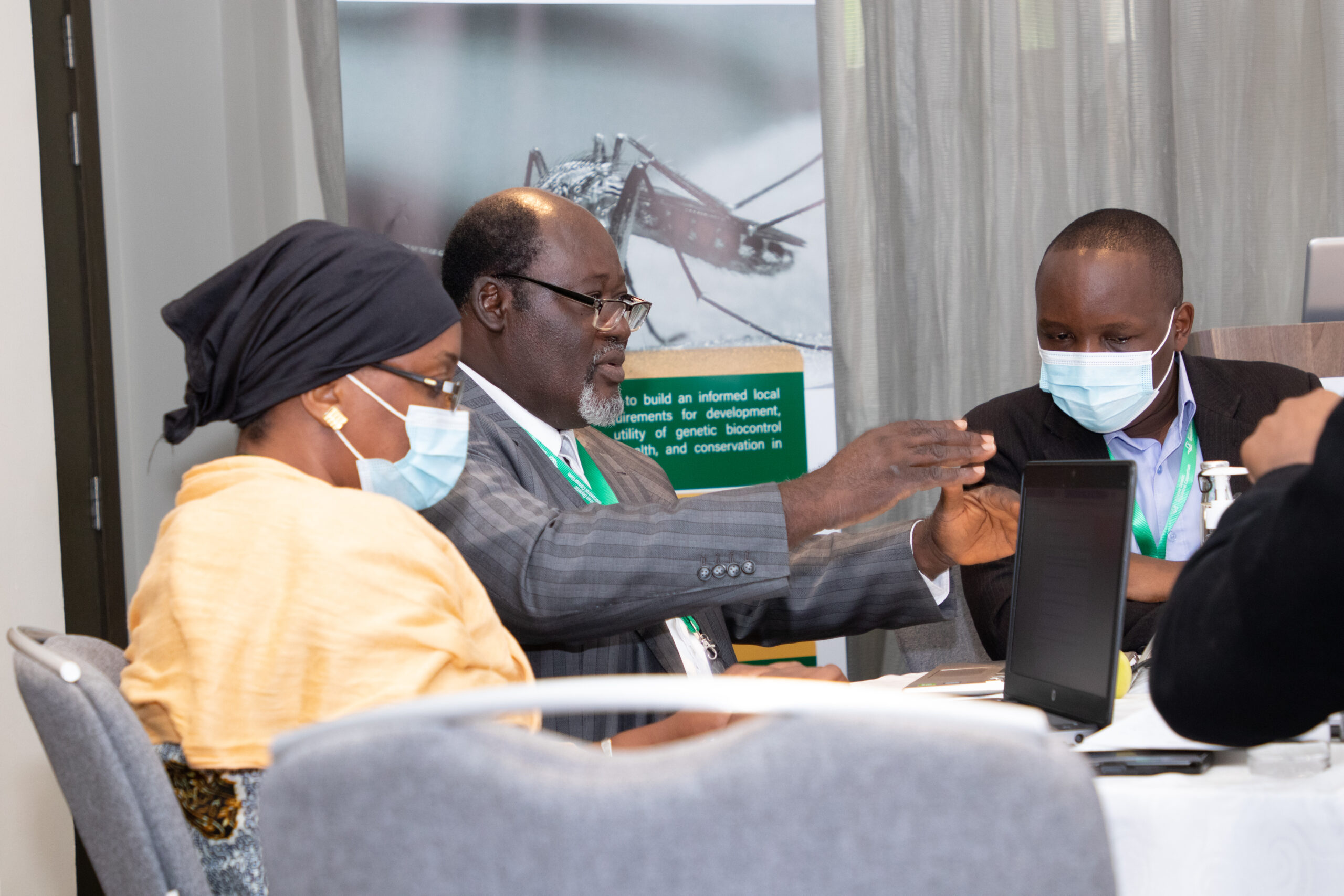 Purpose of the Consortium
The main objective for establishment of the Consortium is to provide a platform for interaction among African experts and institutions to enhance opportunities for technical capacity strengthening, knowledge exchange and deliberation about the challenges and opportunities of genetic biocontrol technologies for the public good, which will strengthen African influence on their development and provide critical input for decision-making by product developers, policy makers, and other stakeholders.
The specific objectives of the Consortium are:
To help its member organizations build and maintain acceptance for the importance, value and need to carry out research, development, and decision-making processes on genetic biocontrol in order to enable a fair and well-informed consideration of future genetic biocontrol -based technologies by stakeholders, policy-makers and regulators
To provide a regular venue for informational opportunities and in-depth discussion and debate of the needs and requirements for testing of genetic biocontrol technologies by experts from countries most likely to experience both the risks and the benefits.
To provide a forum for sharing of planned activities by Member Organizations for awareness, coordination, and complementarity, and for identifying opportunities for collaborative activities
To offer technical and regulatory capacity strengthening Webinars/ Seminars/ Courses/Workshops/Conferences in partnerships with consortium members, research institutions and oversight committees (ERB, IBC, IACUC) to help prepare for effective governance of genetic biocontrol technologies in Africa.
To promote a consistent approach to research and development and improve operational effectiveness by raising awareness of and offering training to member organizations on applicable regulations and best practices guidance.
To provide a platform for review of guidelines, raise awareness, providing training and technical support to other key stakeholders, stakeholder engagement and creating public trust at the national, regional, and continental levels during research and field trials/release of genetic biocontrol agents and their products.
To provide a platform for the Member Organizations to collectively advocate for shared interests and identify opportunities for joint funding or in-kind support.
Understanding Genetic Biocontrol is just a click away.